Former UK CJEU Judge, Christopher Vajda QC, returns to Monckton Chambers
26 Oct 2020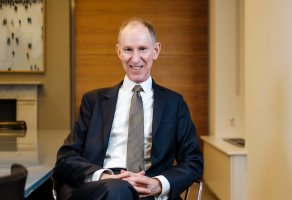 Christopher Vajda QC is returning to his former chambers, Monckton Chambers and will be available for instructions for advisory work, as an arbitrator, and as an expert witness.
Christopher Vajda left Monckton Chambers in 2012 to be the UK's judge at the Court of Justice of the European Union ("CJEU"), the highest court within the European Union and based in Luxembourg. He held this prestigious position from 2012 until the withdrawal of the United Kingdom from the European Union in January 2020. During that time he was party to judgments in a broad spectrum of fields, including aviation, banking, competition and state aid, constitutional law and the Charter of Fundamental Rights, data protection and privacy, the environment, international trade and investment agreements, public international law, public procurement, sanctions, and tax.
Philip Moser QC and Tim Ward QC, joint heads of Monckton Chambers, welcome Christopher Vajda back to Monckton:
"The joint Heads and all members of Monckton Chambers are delighted to welcome former Judge Christopher Vajda QC back to Monckton Chambers. Christopher is widely respected in the UK and abroad as one of the foremost EU and competition lawyers. Having fulfilled his historic role as the UK's last judge at the Court of Justice of the EU, his expertise will be invaluable in his new advisory and arbitration practice."
Christopher Vajda is also a visiting professor at King's College, London, a lecturer on private international law at Luxembourg University and a member of the LCIA. He has written and spoken extensively, particularly in the area of competition and state aid (he was a contributor to Bellamy & Child, European Union Law of Competition for over 20 years), and on investment protection treaties. He is fluent in French (the working language of the CJEU) and speaks German.
Christopher Vajda recommences his practice at Monckton Chambers on 2nd November 2020.
He will be delivering the keynote speech at the GCR Competition Litigation Conference on 3rd November.