Upper Tribunal asks the Court of Justice of the EU whether EU regulation on the origin of solar panels is valid
04 Mar 2020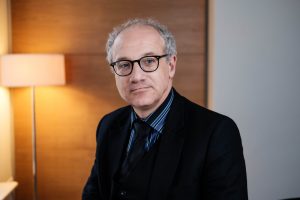 In a judgment issued today in the case of Renesola v HMRC, the Upper Tribunal (Mr Justice Marcus Smith and Judge Richards) has asked the Court of Justice of the EU for a preliminary ruling on the validity of a Commission Regulation fixing the country of origin of solar modules (commonly known as solar panels). The Commission Regulation lays down that, for EU customs purposes, solar modules are to be taken to have their origin in the country where the solar cells are manufactured.
The case was brought by an importer into the UK of solar modules made in India. The cells used in the modules came from China. HMRC applied the Regulation and treated the modules as having Chinese origin – which meant that they were liable to pay high anti-dumping and countervailing duties imposed by EU trade defence measures on solar modules with Chinese origin. The importer argued that it wasn't liable to those duties because the Commission had exceeded its powers in making the Regulation, because the manufacturing of the modules in India from the cells and other items was the last substantial manufacturing process (the relevant test of origin in EU and WTO law).
Although the First-tier Tribunal has refused to make a reference, the Upper Tribunal accepted that the FTT had gone wrong in failing to take any proper account of the evidence that cells were useless as generators of electricity outside modules because they were not durable in outside conditions. The UT accepted that the substantial change in durability as between cells and modules, among other factors, could well mean that the manufacture of modules had to be regarded as a substantial step in manufacture, and thus as the last substantial step. If that was right, then the Commission could have exceeded its powers by making a Regulation fixing origin at the cell stage. Since only the CJEU could find a Commission Regulation to be invalid, a reference should be made.
The outcome of the reference will be relevant to the UK even after the end of transition, since the relevant EU rules are based on WTO principles, which the UK will have to apply even after Brexit.
It should be noted that during the transitional period (until at least 31 December 2020) the UK courts remain, under the Withdrawal Agreement and the EU Withdrawal Agreement Act 2020, able to – and in some cases bound to – make preliminary references to the CJEU. The CJEU can decide those references even after the end of the transition period, and the CJEU's answer will bind the UK courts.
George Peretz QC represented the importer, Renesola.