The Lawyer General Counsel Strategy Summit 2016 – Gerry Facenna QC to chair round table on the new European Data Protection Regulation
15 Apr 2016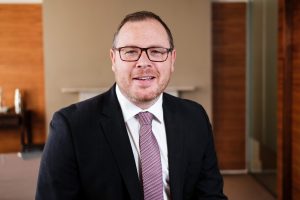 This year's, The Lawyer General Counsel Strategy Summit, which is being held 11-13 May 2016, is all about "The role of the General Counsel as an ethical business leader."
Monckton Chambers continues with its support of this prestigious annual event, which is organised by The Lawyer and positioned as a visionary forum for business leaders. Across the 2 days, the summit will feature over 30 speakers, an unrivalled line-up of senior legal practitioners from some of today's leading organizations, coming together to share the strategies behind their success.
Gerry Facenna QC is one of the 30 leading practitioners selected to shape this "must-attend event" for GCs.  He will be chairing a round table session on "How will the new European Data Protection Regulation affect you?"
The new EU General Data Protection Regulation is the biggest shake-up of EU privacy and data protection laws in 20 years. It will become the basis for all EU data protection laws and creates a number of new rights for data subjects and new regulatory risks and challenges for businesses around how they store, use, access and return personal data.
Gerry Facenna's round table session will cover:
Implications for business – new regulatory approaches to data protection and compliance challenges
Risks of increased, turnover-based financial penalties, new reporting obligations
Consumer rights to transfer data and switch providers
Update on rules on data transfers, EU-US 'Privacy Shield', safe harbour arrangements
Latest EU and domestic case law on data retention and processing
Gerry Facenna QC is well-positioned to chair this topic as he has appeared in more than forty cases before the EU Courts, and in a number of the landmark cases that have shaped UK data protection and information rights laws including, in 2016, Dawson-Damer v Taylor Wessing LLP in the Court of Appeal and Google v Vidal-Hall in the Supreme Court.