Research Handbook on the EU's Common Foreign and Security Policy – co-edited by Panos Koutrakos
08 Jan 2019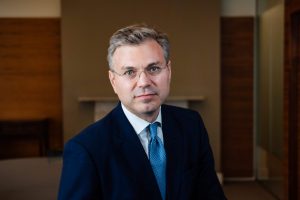 This Research Handbook examines the law, policy and practice of the EU's Common Foreign and Security Policy (CFSP), including the Common Security and Defence. It is edited by Professor Panos Koutrakos and Professor Steven Blockmans.
The subject-matter of the book is of increasing relevance to practice. It gauges the interactions between CFSP and the other external policies of the Union (including trade, development, energy), as well as the evolving political and economic challenges that face the European Union. Click here for further information.
Critical acclaim
'Under the Treaty of Lisbon, the Common Foreign and Security Policy (CFSP) occupies a distinct place in EU external relations. This Research Handbook will provide an indispensable tool for understanding the specific features of the CFSP as well as the way it interacts with the non-CFSP part of EU external relations law. We are faced with a comprehensive, well-structured and highly informative collection of chapters by a group of top experts on EU law and external relations law in particular.'– Allan Rosas, Judge at the European Court of Justice, Luxembourg
'A must-read for everyone who is interested in understanding how the basic texts in the EU Treaties, as modified by the Lisbon Treaty, and their implementation in the recent years, may (or not) help the EU to become a stronger actor on the international scene.'– Jean-Claude Piris, Former DG of the Legal Service of the Council of the EU, France
Published by Elgar Publishing, the book can be purchased, from the publisher's website.
In the area of foreign and security policy, Professor Koutrakos has also written recently an article entitled "Judicial Review in the EU's Common Foreign and Security Policy", published in International and Comparative Law Quarterly ((2018) Vol 67, 1-35).