Monckton Chambers supports the seventh annual Sir Jeremy Lever Lecture
24 Feb 2018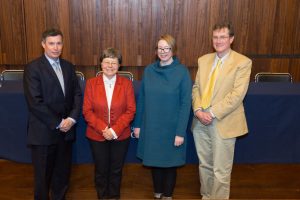 The seventh annual Sir Jeremy Lever lecture was held on Friday 23rd February, to celebrate the career of Sir Jeremy Lever KCMG, QC, a pioneer of both the practice and academic study of competition law in Europe.
The lecture titled "Mutual recognition and individual rights: the golden mean between blind trust and inadequate trust" was given by Advocate General Eleanor Sharpston QC and chaired by Philip Moser QC.
The event was followed by a celebratory dinner at All Souls College.