High Court refers case on treatment in bankruptcy of foreign personal pension schemes to the Court of Justice of the EU.
23 Jan 2020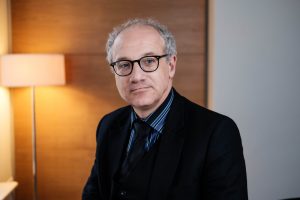 In a judgment handed down this morning, Nugee J has decided to refer to the CJEU a case concerning the treatment of assets held in a foreign pension scheme by a person who is declared bankrupt in England and Wales. Under English insolvency law, assets held by a bankrupt in a scheme registered in the UK and subject to UK regulation are not counted as part of the bankrupt's estate and are not available for distribution to creditors. But similar protection does not extend to a bankrupt's assets held in a personal pension scheme registered in and regulated by an EU Member State and not registered in the UK.
The present case concerned an Irish national who built up assets in an Irish personal pension scheme before moving to England to run a consultancy business. He was then declared bankrupt. The trustees in bankruptcy claimed that his assets in the Irish scheme formed part of the bankrupt estate. The Court noted that although the Irish scheme could in theory have registered in the UK, that was not a decision for an individual beneficiary and would have imposed potentially onerous obligations on the Irish scheme in return for no clear benefit to the scheme. The Court accepted that it was likely that Article 49 of the Treaty on the Functioning of the EU (freedom of establishment) and Article 24(1) of the Citizens' Rights Directive (equal treatment) required the UK to extend to his assets in the Irish scheme the same provisions excluding those assets from his estate that would have applied were his assets in an equivalent UK scheme. However, the Court had sufficient doubts about the application of Article 49 and the Directive for it to be appropriate to refer the question of whether they applied to the CJEU. The Court also held that if the CJEU agrees that EU law does require the extension of protection to the Irish scheme, UK legislation can be read, using the principle of conforming interpretation, so as to comply with what EU law requires.
It should be noted that although the reference is likely to be made after the UK leaves the EU on 31 January, and to be decided after the likely end of the transition period on 31 December 2020, the Withdrawal Agreement provides that references to the CJEU may continue to be made during the transitional period, that the CJEU will decide such references even after transition, and that the outcome will bind the UK courts. Those provisions will all be implemented into UK law by the Withdrawal Agreement Bill currently awaiting Royal Assent.
George Peretz QC represented the Irish national in the case.