Andrew Macnab, representing HMRC, successfully defends the Rank Group's appeal to the Court of Appeal against HMRC's refusal to repay a £67m VAT refund
24 Apr 2020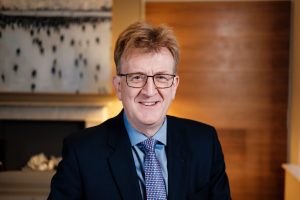 The Rank Group plc v HM Revenue and Customs [2020] EWCA Civ ****, 24 April 2020
The Court of Appeal has dismissed Rank's appeal against HMRC's refusal to repay a £67m refund of VAT overpaid between 1996 and 2002. The Court upheld, on different grounds, the decision of the Upper Tribunal [2019] UKUT 100 (TCC). The Court rejected Rank's attempt to circumvent the 4 year limitation period that had time-barred its earlier claims for those sums, made in 2011 under s.80(1) VATA. In 2013, Rank made a new claim for a refund of those sums under s.80(1B), in combination with the set-off provisions of s.81(3) and (3A) and dicta in Birmingham Hippodrome Theatre Trust Ltd v RCC [2014] 1 WLR. 3867. Rank argued that HMRC should have brought Rank's out-of-time claim into account when calculating other, earlier, in-time s.80(1) claims; that, by failing to do so, HMRC had underpaid Rank £67m in respect of those in-time claims; and that HMRC's underpayment of the £67m was to be construed as an overpayment by Rank of the same sum.
Andrew Macnab represented HMRC in the First-tier Tribunal, the Upper Tribunal and the Court of Appeal.
Read the full decision of the Court of Appeal.