Alan Bates appointed to Human Rights Act expert review
07 Dec 2020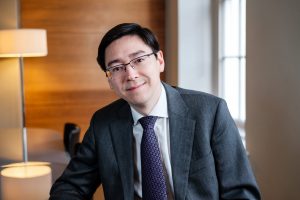 Monckton barrister Alan Bates has been appointed by the Lord Chancellor as a member of the independent expert review of the Human Rights Act (HRA).
The Review, which was announced today by the Lord Chancellor, will be chaired by former Lord Justice of Appeal Sir Peter Gross. Its task will be to review how the HRA is being interpreted and applied in the courts, and to make recommendations as to whether any legislative or other changes are needed. Its terms of reference do not call into question the United Kingdom's continuing to be a party to the European Convention on Human Rights.
Alan brings to the Review his specialist knowledge of EU law. He has represented the United Kingdom – and also the European Commission – in cases in the EU Courts. Prior to coming to the Bar, he worked on an audit by the Law Commission of the compatibility of the English law of bail with the HRA.
Commenting on his appointment, Alan stated: "The UK's future relationship with the EU interacts in multiple ways with the mechanisms for the protection of individuals' ECHR rights. I am looking forward to working with Sir Peter Gross and the other members of the Review, which will be independent of Government and will approach all questions with open minds."
The other members of the review are former Law Society President Simon Davis, Professor Maria Cahill, Lisa Giovannetti QC, Sir Stephen Laws QC, Professor Tom Mullen, and Baroness Nuala O'Loan.
For further information, see the Ministry of Justice press release here.